On The Air with DJ CherishTheLuv
Rev.DJ CherishTheLuv also is the host of two podcast radio shows. Her series "Primary Food" on Heritage Radio Network in Bushwick, Brooklyn, NYC is in its second season and airs live every Thursday at 6pm EST. Tune in here and subscribe via iTunes. "Primary Food" covers all things in life that nourish us and has guests from all walks of life. Check out all four seasons here: "Primary Food" on Heritage Radio Network
Her other show, IPR Interesting People Radio, can be found on iTunes and is recording in the Music Heals/IPR Studio in the East Village, NYC. IPR interviews a fun array of guests from all walks of life, with all sorts of stories. Check it out here: Interesting People Radio
Subscribe to both podcast shows via iTunes here:
Primary Food and IPR Interesting People Radio
Reach out if you'd like to be a guest on Primary Food or IPR Interesting People Radio!
---
On your Television
Cynthia Cherish Malaran, is also a TV host and interviewer for WBMA TV and DNS Media.
---
Giving Back To The Community
Cynthia Cherish Malaran, aka, DJ CherishTheLuv, has been hired to do public speaking engagements on Music and its power to inform and heal. She has presented her story at schools, to students ranging from Pre-K to High School, as well as to College students and churchgoers. She is a speaker for BMCC CUNY, educating students in the Women's Health program, working with educator / artist / historian / preservationist, Dr. Olivia Cousins, Phd. Cynthia is also a creative contributor to the Visible Ink theatre and writing program at Memorial Sloan Kettering, where her writings have been published and performed live on stage.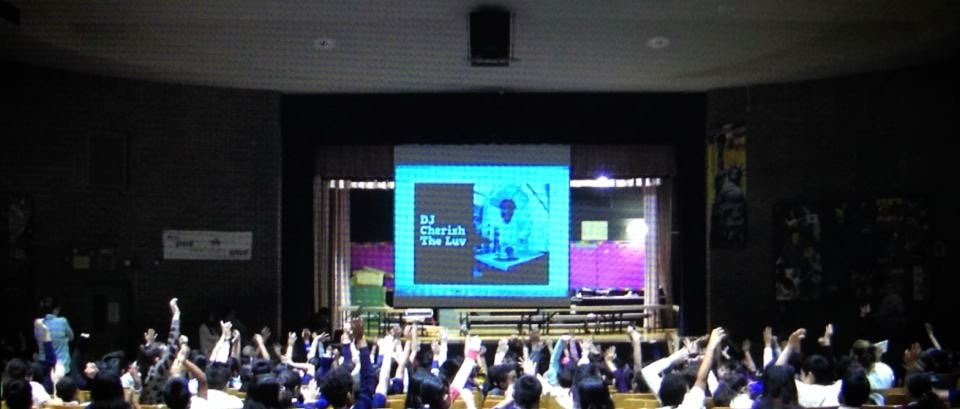 DJ CherishTheLuv has performed her stories at Bowery Poetry Club and recently at the comedy club, Carolines on Broadway. Check out her piece honoring Prince, Women and Breast Cancer Survival through the eyes and ears of this DJ survivor.
---